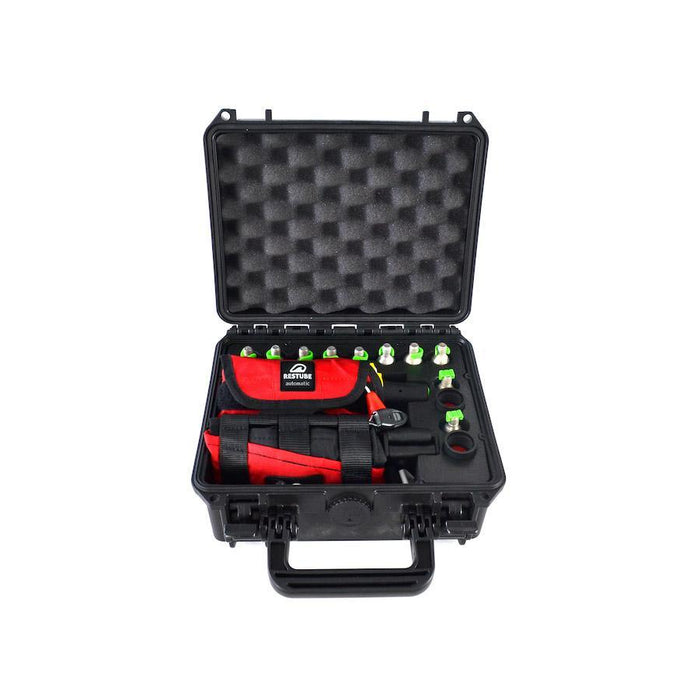 For first responders doing water rescue operations
Restube Rescue Case 3
For first responders doing water rescue operations
The Restube emergency case 3 offers two aids for external rescue during water operations, which provide optimal support depending on the scenario: Restube lifeguard, a manually releasable buoy with 75N, which has a complete pulling system and 2 kinks so that the body of a person can be stabilized using eylets and a carabiner. And Restube automatic, which inflates automatically when it comes into contact with water and can be thrown to a person in the water from a safe distance. Including replacement systems for up to 8 releases.
Content:
1 x Restube lifeguard

2 x Restube automatic

8 x CO2 cartridge (16g)

4 x Water activator

1x Transport case (dust and waterproof, IP67)
Specifications:
Dimensions: 26cm x 24cm x 12cm

Weight: 2.54 kg

Incl. 3-year warranty

Find detailed information about the Restube cases in our blog.
For professional use, the system must be checked at least once a year and after each use. The inspection can be carried out by a technically experienced employee of the organization in accordance with the instructions for use and without special tools.
It is also possible to send the systems to RESTUBE for verification for a fee of 15 € (plus return costs) per Restube.
You would like to test the Restube case or you like to receive more information about it? Please send us an email at professional@restube.eu.