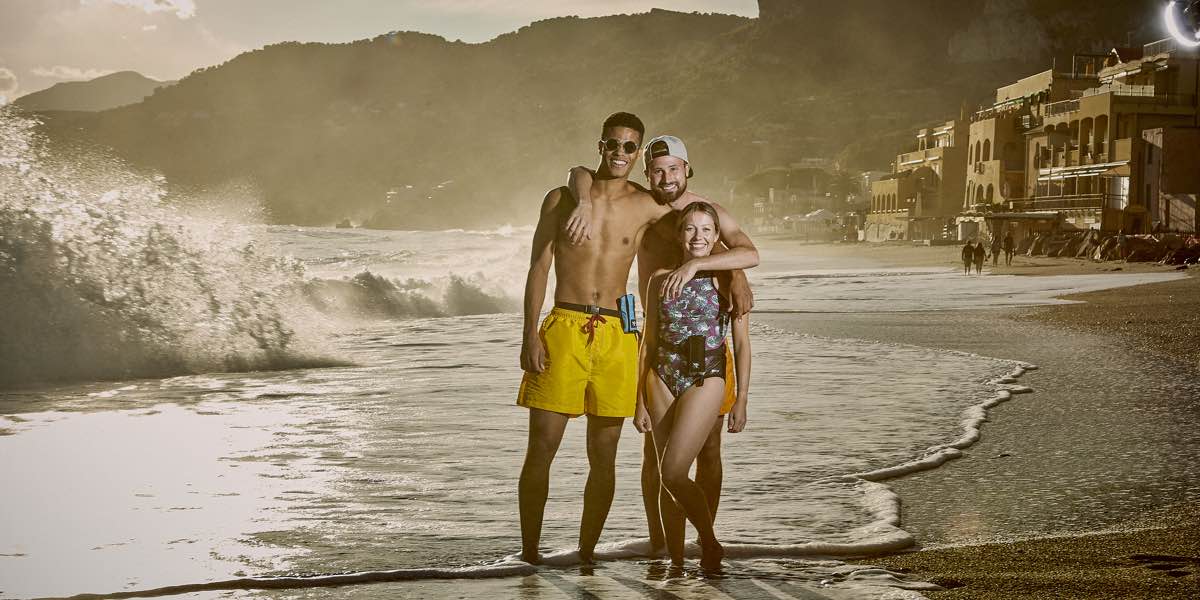 FLYING WITH RESTUBE
FLYING WITH RESTUBE
With these tips you can take Restube on the plane
Are you planning a trip by plane and would like to bring your Restube with you? No problem! Restube may be carried on the plane. However, there are a few things to keep in mind. We have put together all the information to ensure that your Restube arrives safely at the destination.
RESTUBE AND CO2 CARTRIDGES IN YOUR LUGGAGE
The original RESTUBE CO2-cartridges contain 16g of CO2 and are pressurized. Therefore, in air travel they are regarded as "dangerous goods". According to the IATA (International Air Transport Association) up to 4 CO2 cartridges may be carried on an airplane.  Ultimately, however, the airline and the pilot take the final decision whether to allow the cartridges or not. Restube itself – without any CO2 cartridges – may be carried on an airplane without any restrictions or special transportation requirements.
Basically, according to the IATA / LBA, up to four pieces of 16g CO2 cartridges are allowed. Also, according to TSA (which applies to the US), two of them must be "stored" in the Restube bag, two outside.
This rule applies to all types of air transport:
carry-on baggage
checked-in baggage
carried on your body
Declare to the airline prior to departure
Declare Restube including the number of CO2-cartridges to the airline by telephone. Do this either directly after the booking or at latest 48h prior departure. Ask the airline for a confirmation (e.g. Email) and carry a copy with you.
Transport Restube and the CO2-cartridges separately
Open the flap carefully and remove the buoy from the bag without triggering. Unscrew the CO2 cartridge from the Restube.
Store CO2-cartridges, information and your Restube with unscrewed cartridge together in a transparent bag
According to IATA up to 4 CO2-cartridges per person may be carried on an aircraft. Store the CO2-cartridges with the green or blue information flyer "Flying with Restube" – you find it in every RESTUBE packaging and also here (Restube beach 10,9g cartridges or all other Restubes with 16g cartridges) – letter visible in a plastic bag with clasp. It's best to enclose the confirmation from your airline, too.
If you have any questions or would like to share your own experiences with Restube on a plane trip, please contact us by e-mail! You can reach us at info@restube.us
We wish you a safe journey and a good time in the water!
Your RESTUBE team
PS: No matter where you are in the world, if you want to support us on our way, show Restube to the local people – at the surf class, on the snorkelling tour or the lifeguards. There are still a lot of people who do not know Restube and would be happy about a security tool for the water. Thanks : )