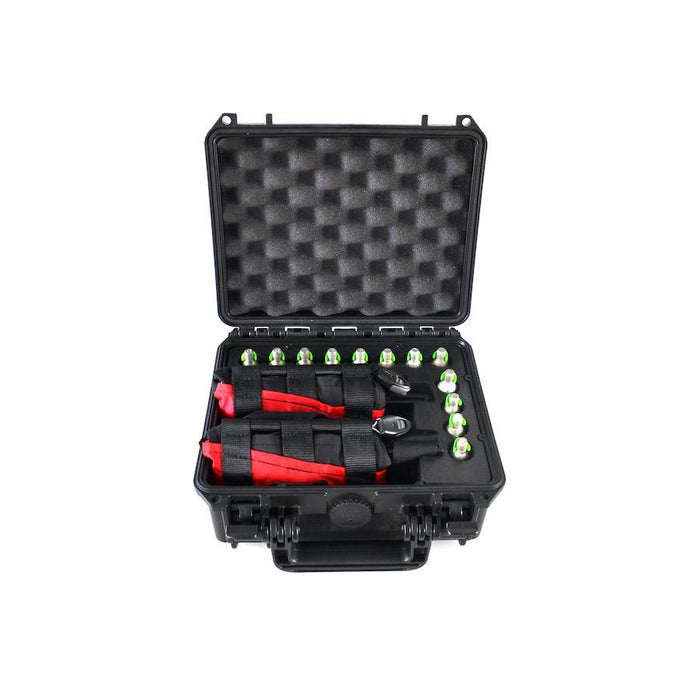 For professional water rescue
Restube Rescue Case 2
For professional water rescue
The Restube case 2 includes two Restube lifeguards including replacement components for 12 applications. Restube lifeguard is a manually releasable buoy with 75N, which has a complete pulling system and 2 kinks, so that it can be easily placed around the body of the person to stabilize the body with carabiners and eyelets. Lifeguards all over the world use Restube lifeguard successfully in their daily duty - for current rescue, as an add-on for emergency vehicles or for patrols.
Content:
2 x Restube lifeguard

12 x CO2 cartridge (16g)

1x Transport case (dust and waterproof, IP67)
Specifications:
Dimensions: 26cm x 24cm x 12cm

Weight: 2.64 kg

Incl. 3-year warranty

Find detailed information about the Restube cases in our blog.
For professional use, the system must be checked at least once a year and after each use. The inspection can be carried out by a technically experienced employee of the organization in accordance with the instructions for use and without special tools.
It is also possible to send the systems to RESTUBE for verification for a fee of 15 € (plus return costs) per Restube.
You would like to test the Restube case or you like to receive more information about it? Please send us an email at professional@restube.eu.