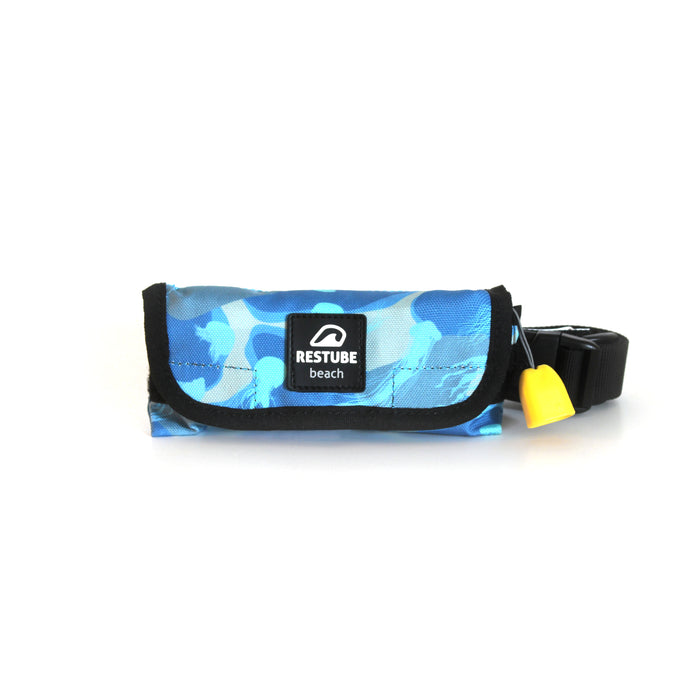 The inflatable safety buoy for children aged 10 and over
Restube Kids
The inflatable safety buoy for children aged 10 and over
A child's safety buoy for water activities.
Convenient and quick inflation with a trigger pull.
Versatile for water games and activities, perfect for children.
Reusable with CO2 cartridge replacement and manual inflation option.
The RESTUBE is NOT a Coast Guard-approved life vest as it does not go over your head or wrap around you.  It will not help you if you are passed out.  It acts as a flotation swim buoy to rest on and easy to swim with.