A Thrilling Ride on the Wind: The Best Windsurfing Destinations in the United States
The Top 5 Areas in the US to Unleash Your Windsurfing Adventure
by Xander James
published on July 18th, 2023
Windsurfing, a thrilling combination of sailing and surfing, has captured the hearts of adventure seekers around the world. In the United States, there are several destinations that stand out for their ideal wind conditions and popularity among windsurfing enthusiasts. From the rugged beauty of Hood River to the sun-drenched shores of Maui, these destinations offer incredible opportunities to catch the wind and glide across the water. In this blog post, we will explore the five most popular windsurfing destinations in the United States, delving into their unique features and the exhilarating experiences they offer.

*Disclaimer: water safety is very important to us, however, RESTUBE is not a certified personal flotation device or a substitute for a PFD. Images of our products are for marketing purposes only, and not to be used as a reference to certified PFDs (Personal Flotation Devices).
Hood River, Oregon: A Windsurfer's Paradise
Enveloped by the awe-inspiring grandeur of the Columbia River Gorge, Hood River has earned a reputation as one of the top windsurfing spots in the United States. With its consistent wind patterns created by the convergence of the Columbia River and the Gorge's unique geography, it provides ideal conditions for windsurfing.

Whether you're a beginner or an experienced rider, you'll find plenty of spots to suit your skill level. The vibrant windsurfing community, supportive infrastructure, and stunning natural scenery make Hood River an absolute haven for windsurfing enthusiasts.
Corpus Christi, Texas: Warm Waters and Steady Winds
Corpus Christi, situated on the Gulf Coast of Texas, boasts warm waters and consistent winds, making it a favourite destination for windsurfers. The city's crown jewel is the Padre Island National Seashore, a long stretch of pristine coastline that offers ample space and ideal wind conditions for windsurfing.

Beginners can take advantage of the calm waters of the Laguna Madre, while more advanced riders can test their skills in the open Gulf of Mexico. With a lively windsurfing scene and a variety of other water activities available, Corpus Christi is a paradise for windsurfing enthusiasts.
San Francisco Bay, California: The Windy City
San Francisco Bay, with its iconic Golden Gate Bridge and breathtaking views, is not only a famous tourist destination but also a windsurfing hotspot. The bay's unique geography, combined with consistent and strong winds, creates an exhilarating playground for windsurfers.

Spots like Crissy Field and Candlestick Park offer excellent conditions for both freestyle and slalom windsurfing. With the city's vibrant atmosphere and the opportunity to windsurf against the backdrop of the stunning San Francisco skyline, this destination offers an unforgettable windsurfing experience.
Hatteras Island, North Carolina: A Windy Gem on the Outer Banks
Located on the Outer Banks of North Carolina, Hatteras Island is renowned for its consistent winds and vast open waters, attracting windsurfers from far and wide. The island's unique position jutting out into the Atlantic Ocean allows for unobstructed wind flow, resulting in reliable wind conditions year-round.

The Pamlico Sound, situated between Hatteras Island and the mainland, provides a shallow and expansive playground for windsurfers of all levels. Spring and fall, in particular, offer optimal wind speeds and pleasant temperatures, making it an ideal time to visit this windsurfing paradise.
Maui, Hawaii: Where Windsurfing Dreams Come True
When it comes to windsurfing in the United States, Maui in Hawaii is often considered the ultimate destination. Known for its consistent trade winds, warm waters, and world-class waves, Maui offers an unparalleled windsurfing experience.

Spots like Ho'okipa Beach Park and Kanaha Beach Park attract windsurfers from all over the globe, providing a combination of challenging conditions for advanced riders and learning opportunities for beginners. The vibrant windsurfing community, stunning natural beauty, and the opportunity to ride the waves alongside some of the sport's legends make Maui a must-visit destination for windsurfing enthusiasts.
Embark on an Exhilarating Journey...
These five windsurfing destinations in the United States offer incredible opportunities to experience the thrill of riding the wind and gliding across the water. From the untamed beauty of Hood River to the tropical paradise of Maui, each destination has its own unique charm and wind conditions that cater to windsurfers of various skill levels.
Before planning your windsurfing adventure, don't forget to check local wind patterns and consult with local windsurfing communities or schools for the most up-to-date information on ideal locations and safety guidelines – because safety always comes first.

RESTUBE's innovative range of inflatable safety devices are designed to keep you safe and agile during your water activities.
So pack your gear along with your flotation device, feel the power of the wind, and embark on an unforgettable windsurfing journey.
Restube Extreme
(for rough weather)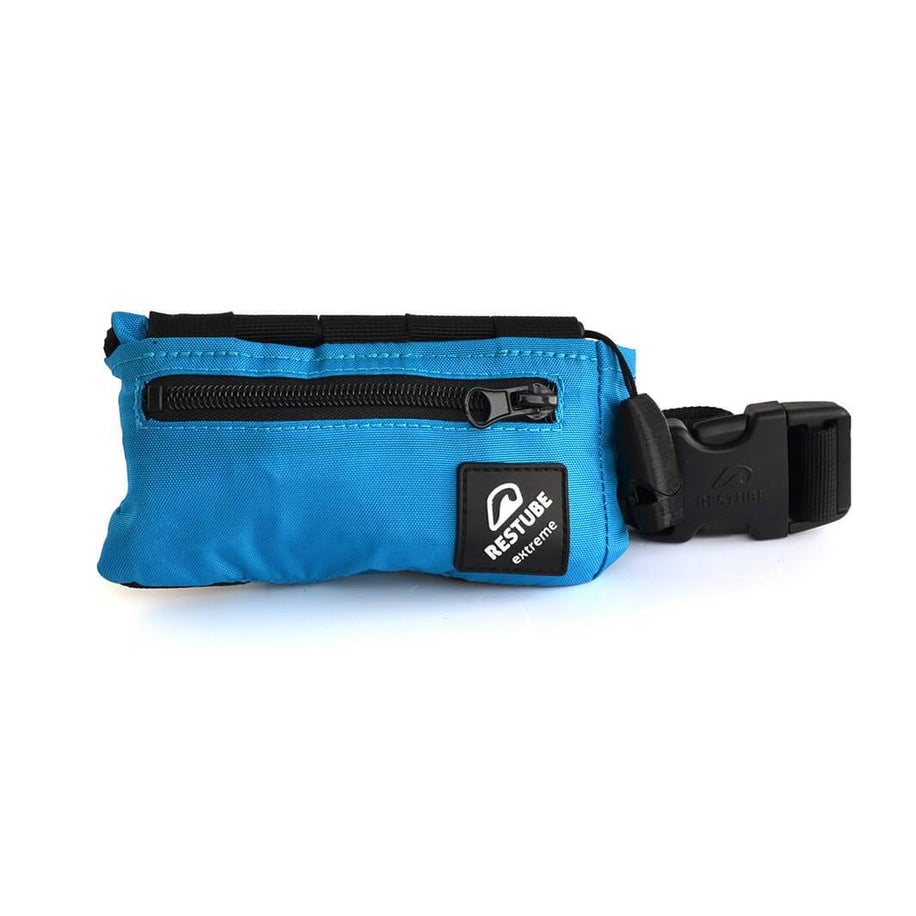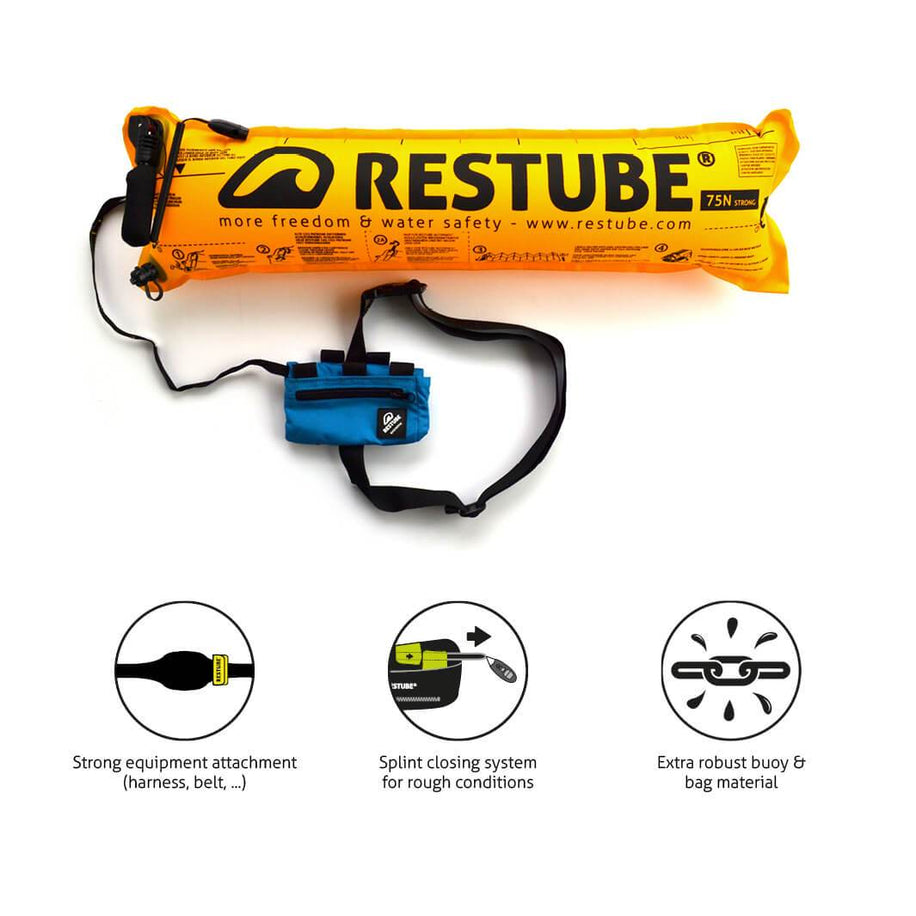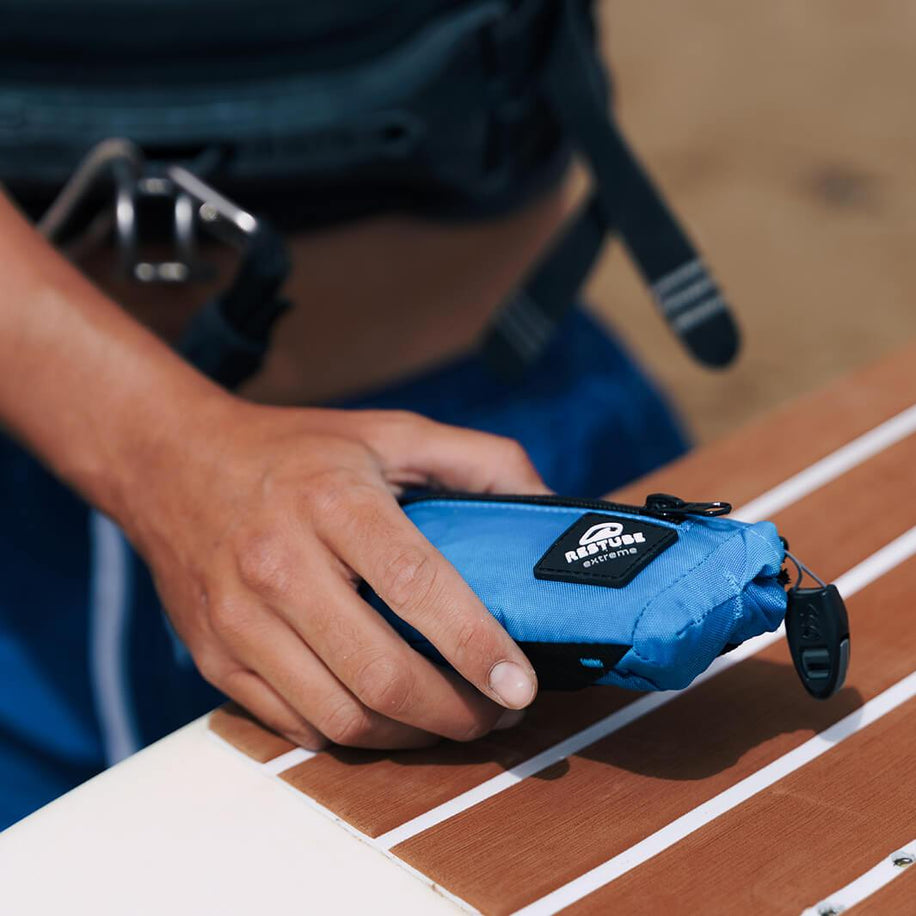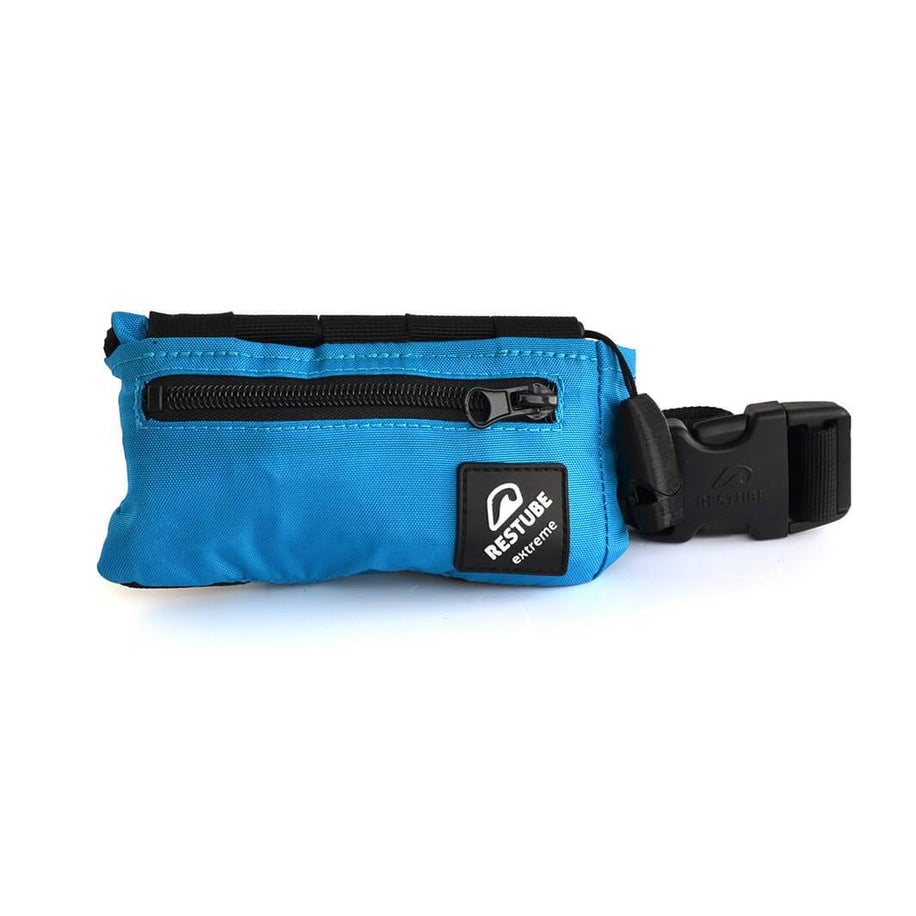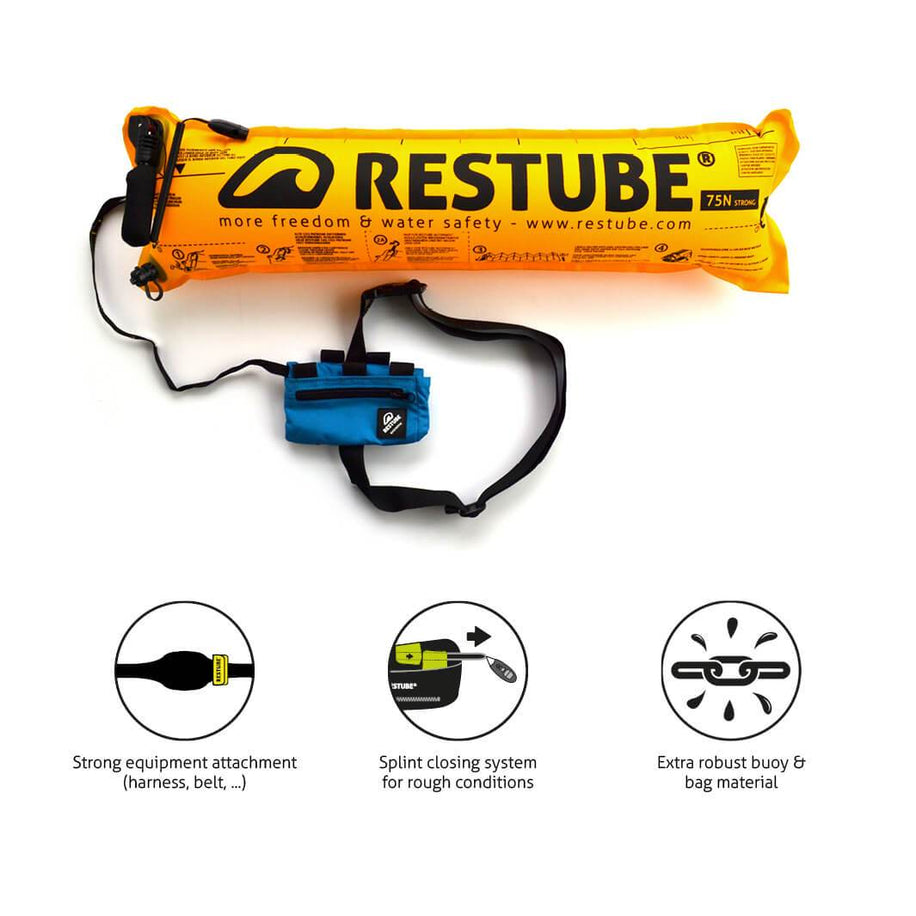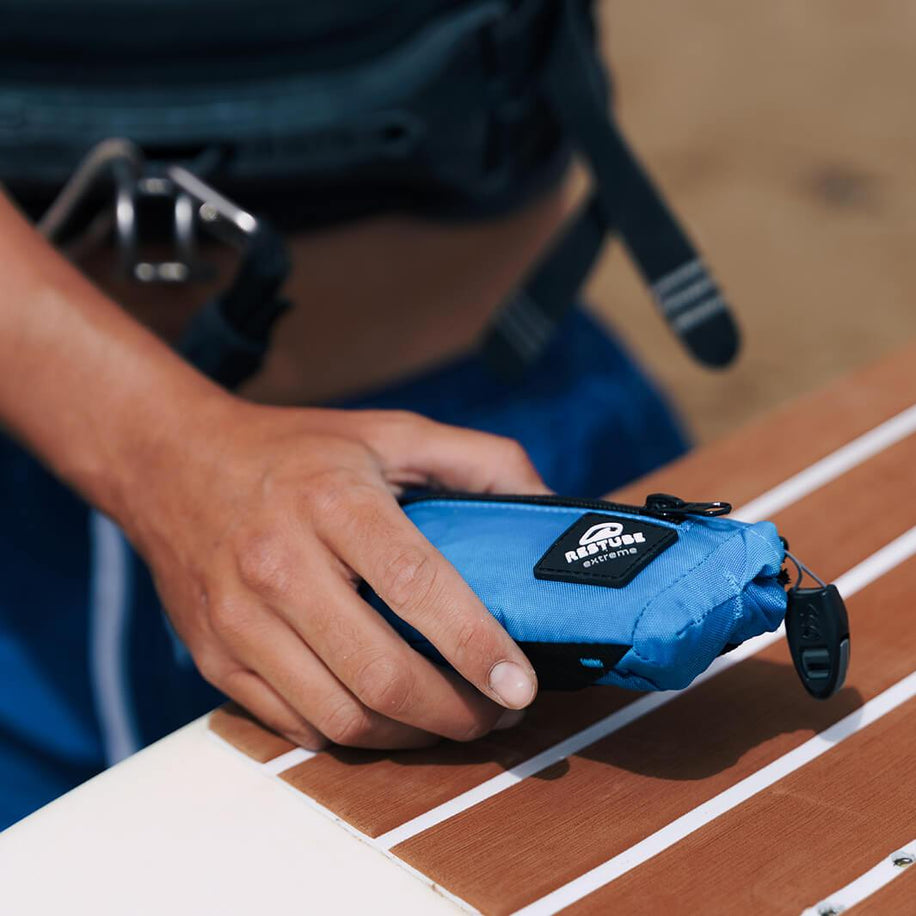 Restube Extreme Starter Pack
(incl. cartridge & reflector)