Restube SUP Guide
Stand Up Paddle Boarding for Beginners with Sonni Honscheid and Restube
Learn the Basics of Stand Up Paddle Boarding
by Johanna | Restube
published on February 16th, 2022
Are you interested in stand-up paddle boarding? Woud you like to learn the skills and techniques needed to explore the water using a SUP board? Restube is happy to help you by guiding you towards learning one of our favourite water activities. In this guide we will cover the basics you need to know before hitting the water and giving stand up paddle boarding a go – from handling the paddle to getting back on if you fall off.

We will also provide advice on water safety when paddle boarding and how safety devices can help you stay safe, relaxed, and calm while on the water. Our guide was developed with the help of one of the world's best paddleboarders Sonni Honscheid.

Sonni has provided us with many tips to help beginners who are new to the sport of paddle boarding. Sonni has won 7 world titles in paddle boarding and currently lives and trains in Fuerteventura and Hawaii. It has been an honour and a privilege to have Sonni help us with this guide.
Table of Contents
Our guide consists of three sections, so feel free to read through or skip to the information that interests you the most.

1. Stand Up Paddle Boarding Tips.
2. Stand Up Paddle Boarding Safety.
3. Freedom and Safety on the Water.
Chapter 1 Stand Up Paddle Boarding Tips
Tip 1: The Correct Paddle Length



Generally speaking, your paddle for Stand Up Paddle Boarding should be the same height as your wrist when reaching overhead.

This rule can be used as a guideline and there is some flexibility. You may have a slightly different preference, give trying out different paddle lengths a go when you start out and you should find what works best for you.
Tip 2: Holding the Paddle
You should hold the paddle with the blade angling away from you, this will create lift and is an efficient way to paddle. You will move faster with less exertion.
Tip 3: How to Stand Up
To get started paddle boarding walk with your board into the water, wait for the water to be deep enough so you can put your board down without the fins touching the seabed.

Kneel on the board with your knees centred and paddle into deeper water, so you don't injure yourself if you fall. When you are ready, lift your upper body with your feet hip distance apart and look forward.

Once standing you should begin to paddle immediately as this will help ensure your balance. If you fall, try to fall flat into the water. It is vital to ensure that you don't fall head or feet first as this can lead to potentially serious injury.
Tip 4: Paddling
Make sure you keep your feet cantered and hip distance apart. Keep an eye out for the handlebar to make sure you don't trip; it is in the middle of the board.

Pay attention to how you are holding the paddle, one hand should be on the top and other placed in the middle.

You should aim to plant the paddle vertically in the water and pull it towards your body, once the paddle reaches your feet, pull it from the water and start the next paddle stroke, you need to change sides regularly to ensure you go in a straight line.
Extra Tip: Paddling While Kneeling
If you find it difficult to stand up fully on your first go, you can practice paddling kneeling on the board. Keep practicing in this position until you build the confidence and balance to stand up fully.
Tip 5: Turning a Paddleboard
To turn your paddleboard, you should place your paddle in the water towards the front of the board and take a long and sweeping stroke that goes to the tail of the board. If you step one foot towards the back of the board, you will turn faster.
Tip 6: Getting Back On The Board If You Fall
If you fall in the water and need to get back on the board in deeper water, you need to get back on the board from one side.

Just grab the rail on the other side of the board and pull yourself on the board one leg at a time.
Chapter 2 Stand Up Paddle Boarding Safety
Safety Tip 1: Check the Conditions
Before going paddle boarding you should check the conditions. This includes information about the weather, wind, waves, tides, and currents.
Safety Tip 2: Be Comfortable in the Water
If you are interested in going paddle boarding, you should practice your swimming and other techniques to stay safe in the water, such as knowing how to float. This will help you stay safe and feel more comfortable and confident in the water.
Safety Tip 3: Use a Leash
Make sure you don't lose your board, if you use a leash, you can make sure that you always have your board close by and can use it if you need a rest, losing your board can be a safety issue, especially if you are in deep water or further from shore.

Please note: It is highly recommended that you don't lose a Leash if you are on a river, this can be very dangerous and is not advised.
Safety Tip 4: Use a Buoyancy Device



You should always pay attention to your local regulations on wearing a life jacket or other buoyancy devices. You can use a Restube which comes in a compact bag and only inflates when needed, this means you have buoyancy when you need it and freedom of movement while paddling.
Safety Tip 5: Local Waterway Rules



Make sure you know about your local rules and regulations while on the water. It is important to know where shipping and boating lanes are located. You also need to pay close attention to others to avoid collisions.
Safety Tip 6: Keep Nature Beautiful
Keeping our planet healthy is important so we can continue to enjoy the water and nature in general. Always make sure you don't litter and pick up rubbish if you see it.
Chapter 3 Freedom and Safety on the Water



The Restube team is passionate about water sports and keeping people safe while on the water. We have created a water safety device that keeps you safe and comfortable on the water. Restube comes in a compact bag that contains a water safety buoy, which can be inflated when you need it most. Simply pull the cord and the buoy inflates. Restube is belt attached and does not get in your way when you are not using it. Restube will help keep you safe and enjoy your time on the water. Retube gives you peace of mind.
What Restube is Best for you?



We have a variety of Restube models that can be used for anything from leisurely water activities to extreme sports. To help you find the best model for your favourite water activity, feel free to take our online quiz below.
"When I'm out on the water, I'd like to carry as little stuff as possible. In the past I never thought about taking any safety device with me. But I changed my mind. Restube is packed in such a small bag and I can easily attach it to my hydration bladder so it's with me all the time."

-Sonni Hönscheid

Final Thoughts
We hope you find these Stand Up Paddle boarding tips useful and you enjoy your paddle boarding adventures.

If you enjoyed the guide, share it with your friends and leave a comment. We would love to hear from you! Have fun and stay safe!

Johanna
Our Restube Suggestions for Paddleboarding
For paddleboarding we have a number of Restube options avaliable. If you are paddleboarding in calmer conditions and would prefer your Restube to be more lightweight, the active would be our suggestion. However if you are paddleboarding for longer distances or in rought conditions and need something more robust, the Extreme would be your best option. Check them our below!
Restube extreme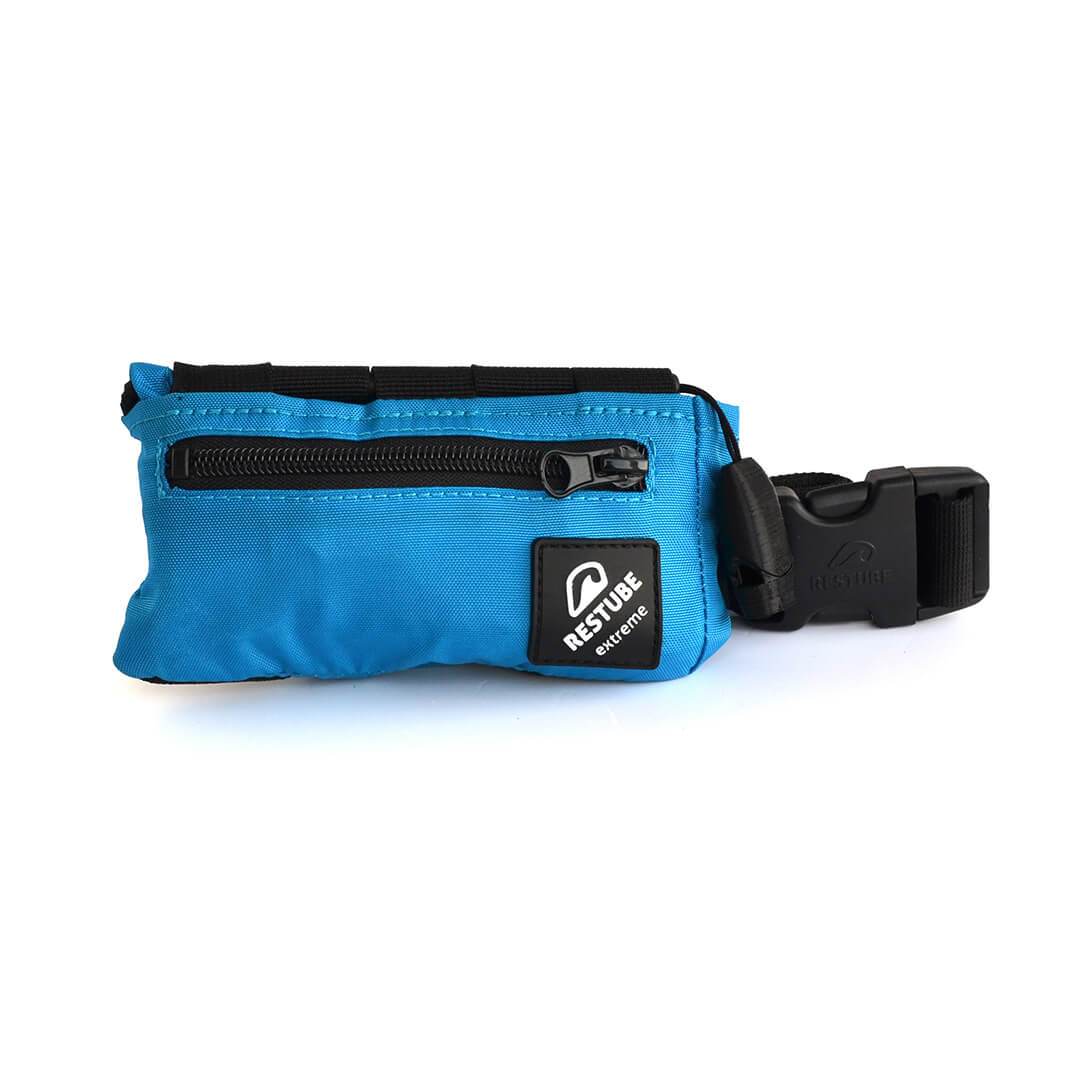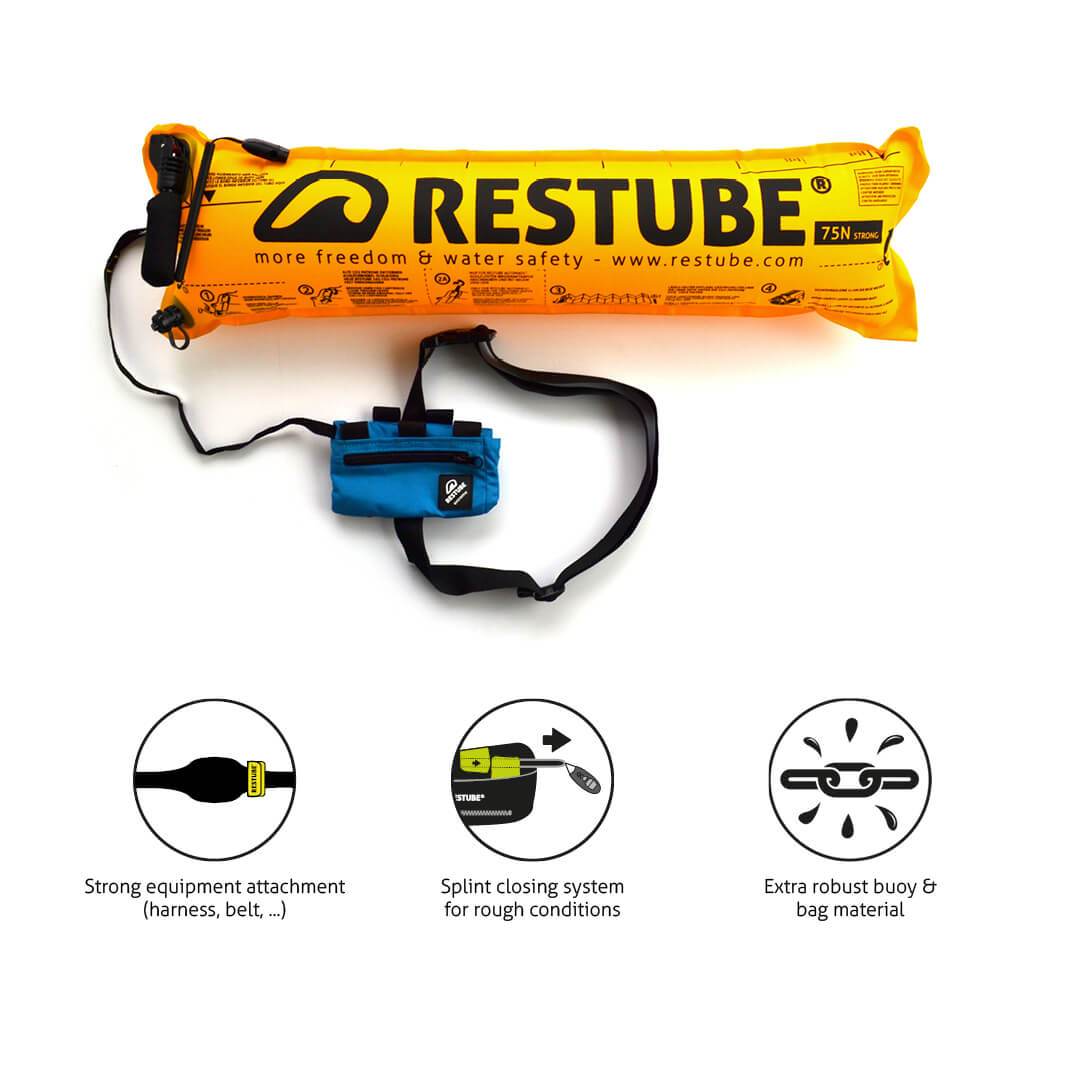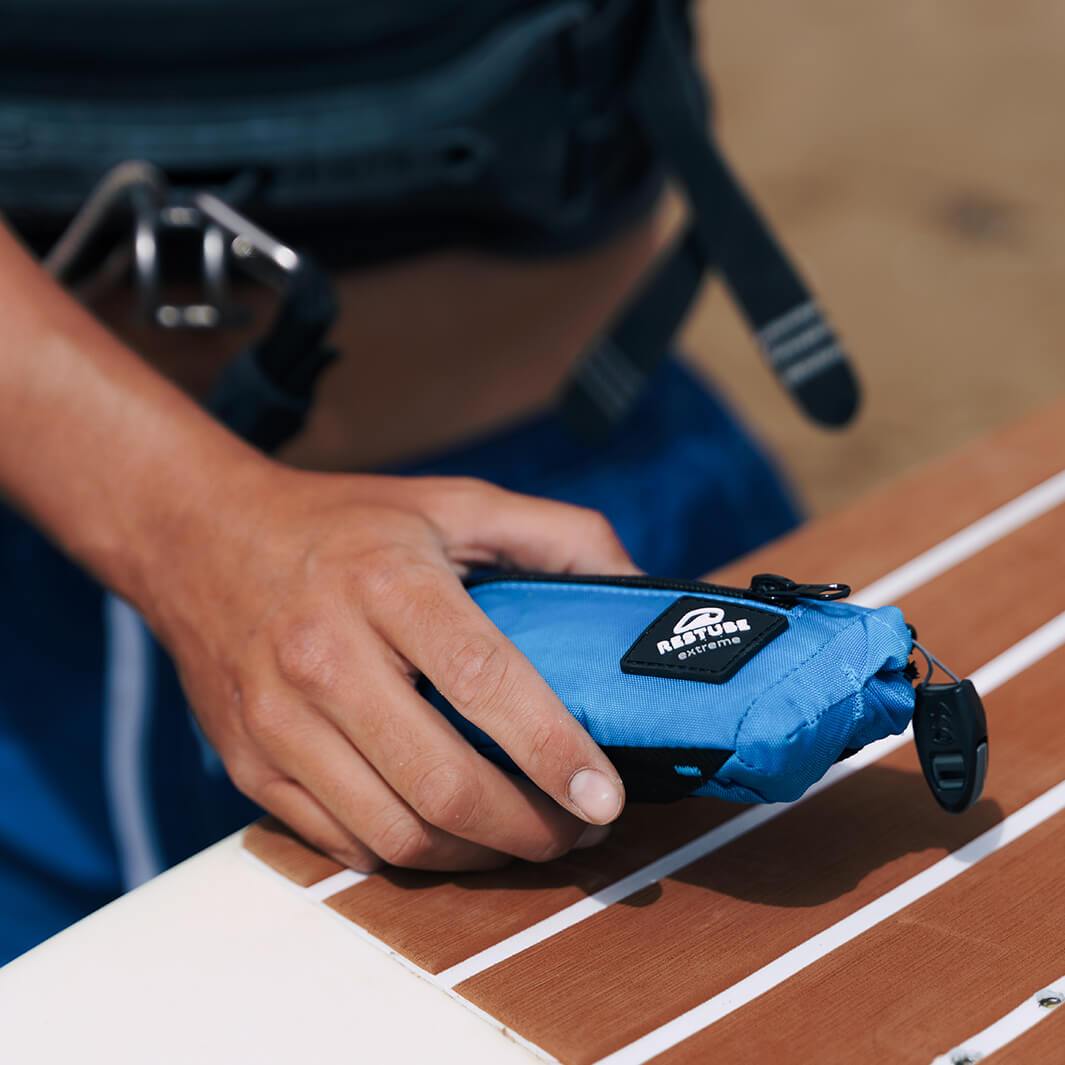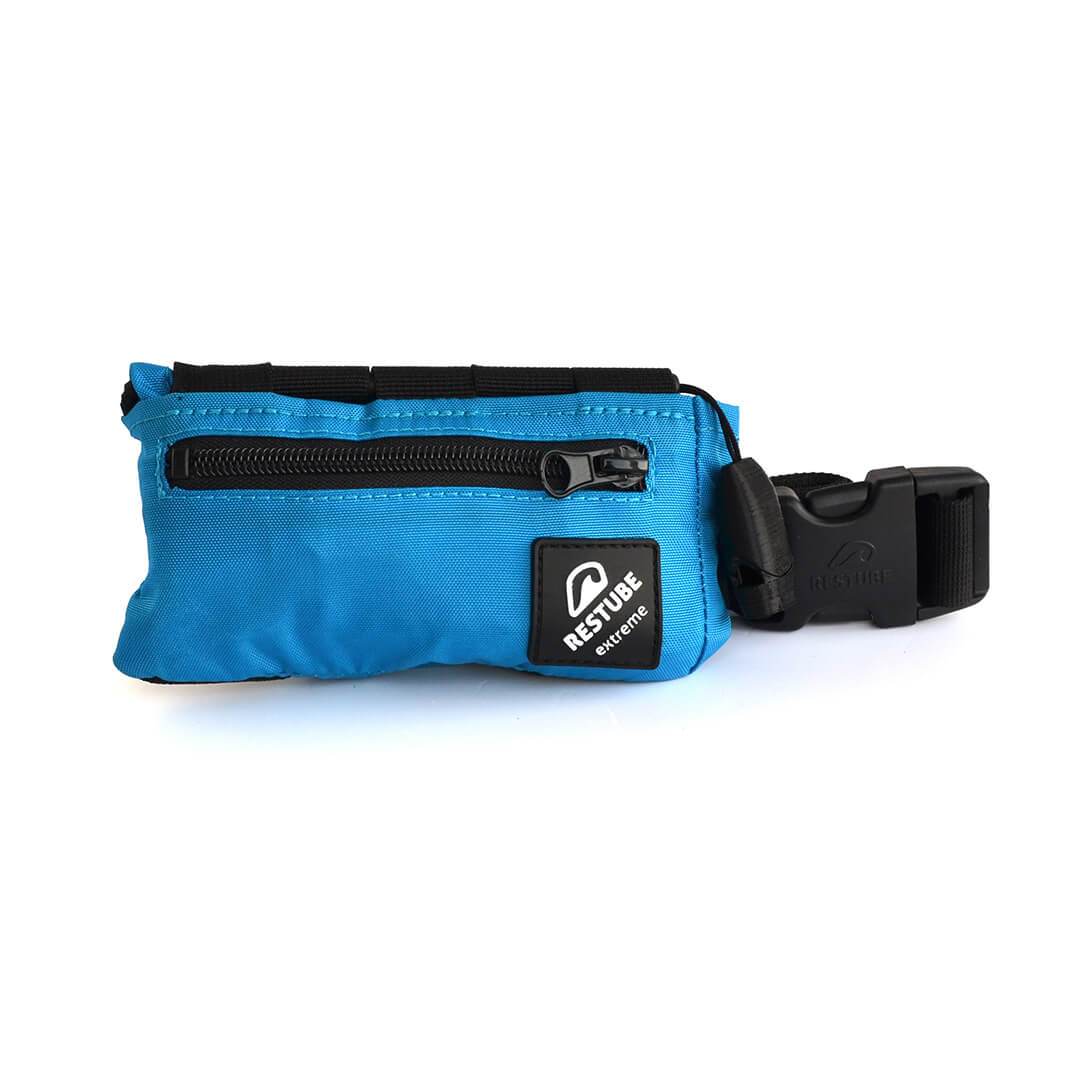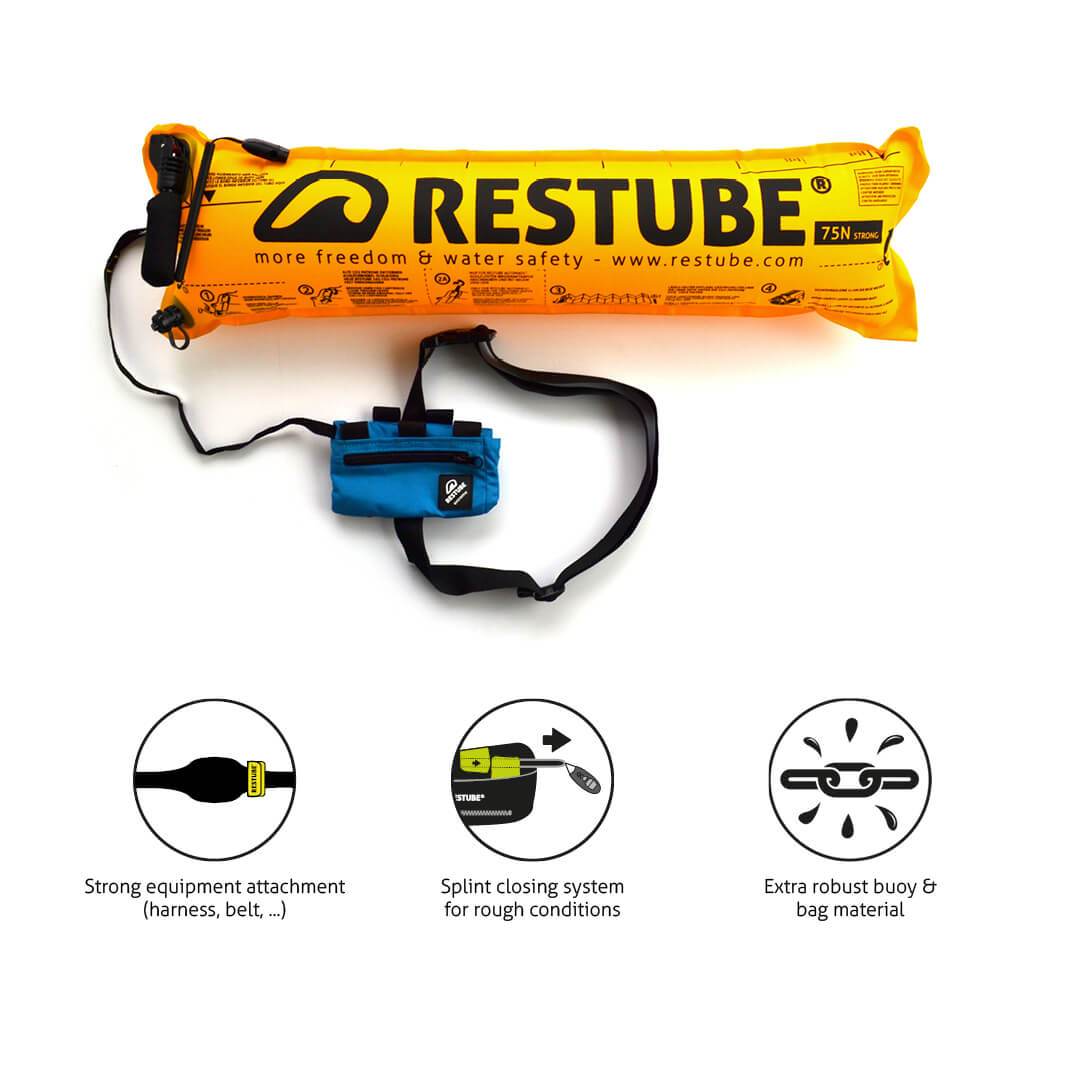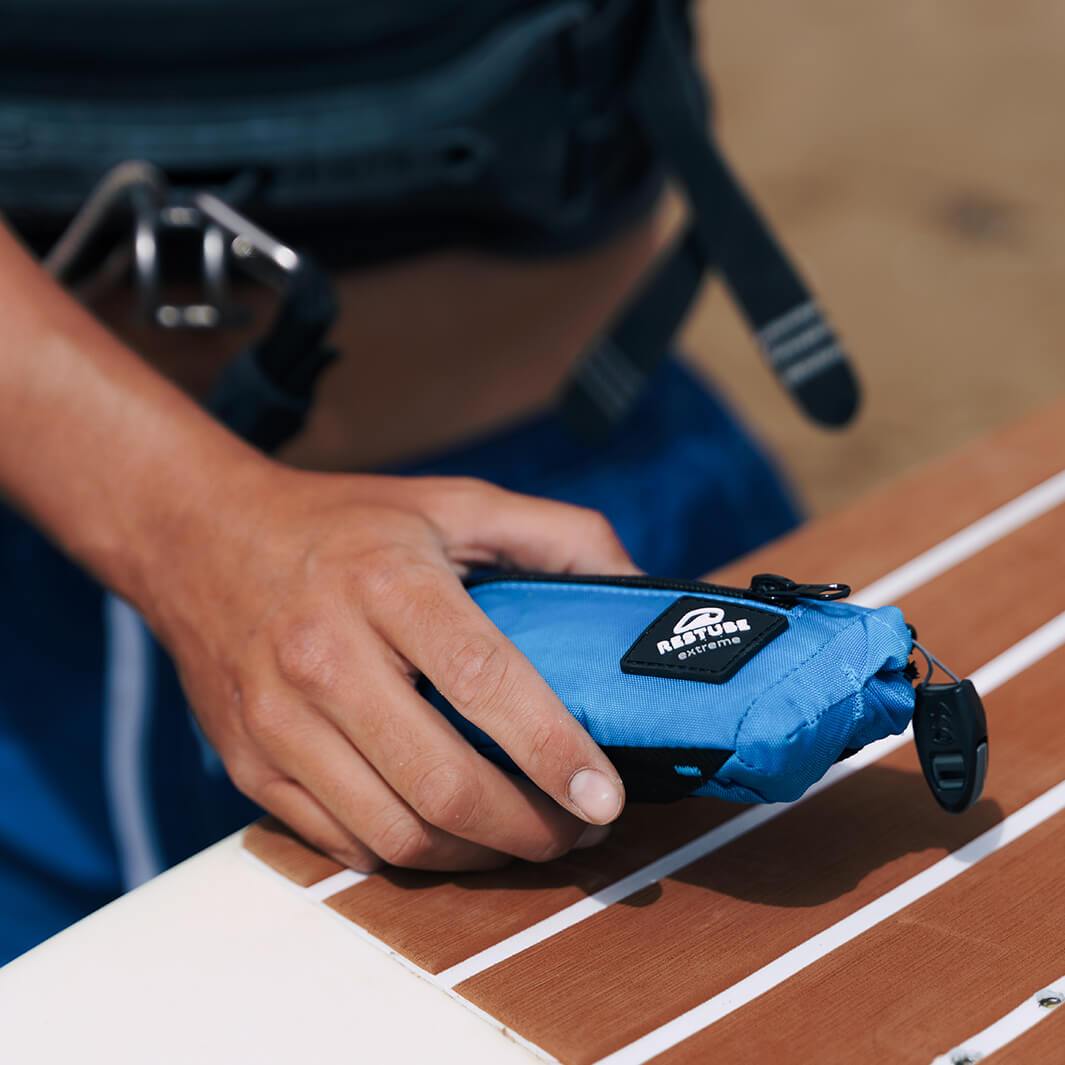 Restube active